News
Sdgs: Ncia Focuses On New Energy Sources, Electric Vehicles Ecosystem And Smart Farming


Mohamad Haris Kader Sultan


KUALA LUMPUR, Nov 14 (Bernama) -- The Northern Corridor Implementation Authority (NCIA) aims to fortify its Sustainable Development Goals (SDG) by focusing on new energy sources - hydrogen and solar; manufacturing, development, and training in the electric vehicles (EV) ecosystem; and investing in smart farming to increase yield and enhance food security in the region.
Its Chief Executive, Mohamad Haris Kader Sultan, said NCIA plans to also inculcate a role in reducing net carbon emissions based on the Malaysia Nationally Determined Contributions (NDC) - to reduce 45 per cent emissions by 2030 based on 2005 figures and to comply with environmental, social, and governance (ESG) principles in ensuring good labour conditions, improved working environments and better compensation to employees.
"Our focus is to continue reducing poverty rates and empowering our talent and community through various programmes that encourage development in semi, high-skilled, and entrepreneurial fields. Additionally, we aim to promote sustainable economic growth, as well as full and productive employment opportunities for everyone."
"Regarding the Northern Corridor Economic Region (NCER) Strategic Development Plan 2021-2025 (SDP), NCIA is currently enhancing the ESG Framework through the NCER SDP Mid-Term Review to have a clearer vision of how NCIA will contribute to the SDGs. The framework should include a comprehensive roadmap for NCER to align with ESG and SDG," he told Bernama recently.
Mohamad Haris said in order to achieve successful deployment of SDG in NCER, the federal government, states (in the corridor) and NCIA Management are committed to the SDGs and their integration into the regions and the organisation's development strategy.
Other key factors include stakeholder engagement and industry awareness of which NCIA has engaged with all relevant stakeholders via a few engagement sessions, for example, ESG Awareness Campaign and ESG Essentials for micro, small and medium enterprises (MSMEs).
"This is to get them involved in the process of setting goals and strategies for SDG and ESG. This effort will be continued in the future to encourage our local and MSMEs to commit to this agenda," he said.
Partnerships and alliances are important to deploy SDG in NCER, as NCIA has signed a memorandum of understanding (MoU) with UN Global Compact Network Malaysia and Brunei (UNGCMYB), a corporate sustainability platform, and has become one of UNGCMYB members that allows NCER to collaborate with them in leveraging on their resources and expertise to achieve the SDGs.
"NCIA will also be signing an MoC with E-idaman to address waste via recycling. This will later be adopted into NCIA's future projects and programmes," Mohamad Haris added.
He said NCIA is aware and recognises that the challenges and opportunities presented by the SDGs can vary by region and context of which the regulatory body has efforts to adapt strategies to fit local community and regional conditions.
"Building the capacity of individuals and institutions, as well as increasing awareness and understanding of the SDGs, is essential for their successful deployment. This includes providing training, education, and opportunities for knowledge-sharing," he said, adding that NCIA is working with its strategic partners for this purpose.
On the challenges of achieving the SDGs, Mohamad Haris NCIA said SDGs are a complex and multifaceted endeavour.
"It requires overcoming various challenges, such as lack of awareness, limited resources, political will, global inequality, monitoring and reporting issues, partnerships, and institutional capacity.
"However, with collective efforts and sustained commitment, these challenges can be addressed, and progress can be made towards a more sustainable and inclusive future," he said.
Major constraints for NCIA now are the lack of awareness and understanding of the SDGs.
"Some people and organisations do not understand how these goals apply to their specific context. Many people may not be familiar with the SDGs, their targets, and the actions needed to achieve them. Raising awareness and educating stakeholders about the SDGs will continue to be an ongoing challenge. However, this will be NCIA's major target and effort for the next one to three years," he added.
Meanwhile, Mohamad Haris said data monitoring is also one of the challenges, to collect accurate, timely and comprehensive data to monitor progress toward the SDGs.
Plus, measuring progress towards the SDGs is crucial for effective implementation and accountability.
However, he said NCER is still in progress, and developing standardised methods for monitoring and reporting progress on the SDGs, especially in data-deficient regions, is a significant challenge.
"(The) Business community particularly MSMEs in NCER is currently facing resource constraints and may struggle to allocate sufficient funds and manpower to effectively pursue the SDGs," he said.
Additionally, challenges come in the form of partnerships and collaboration as implementing the SDGs requires collaboration among governments, businesses, civil society organisations, and other stakeholders. NCIA will play a key role in NCER to encourage partnerships," he added.
-- BERNAMA
Other News
Malakoff Bekerjasama Dengan Syarikat Dubai Tinjau Peluang Berkaitan Loji Kuasa Fotovolta Solar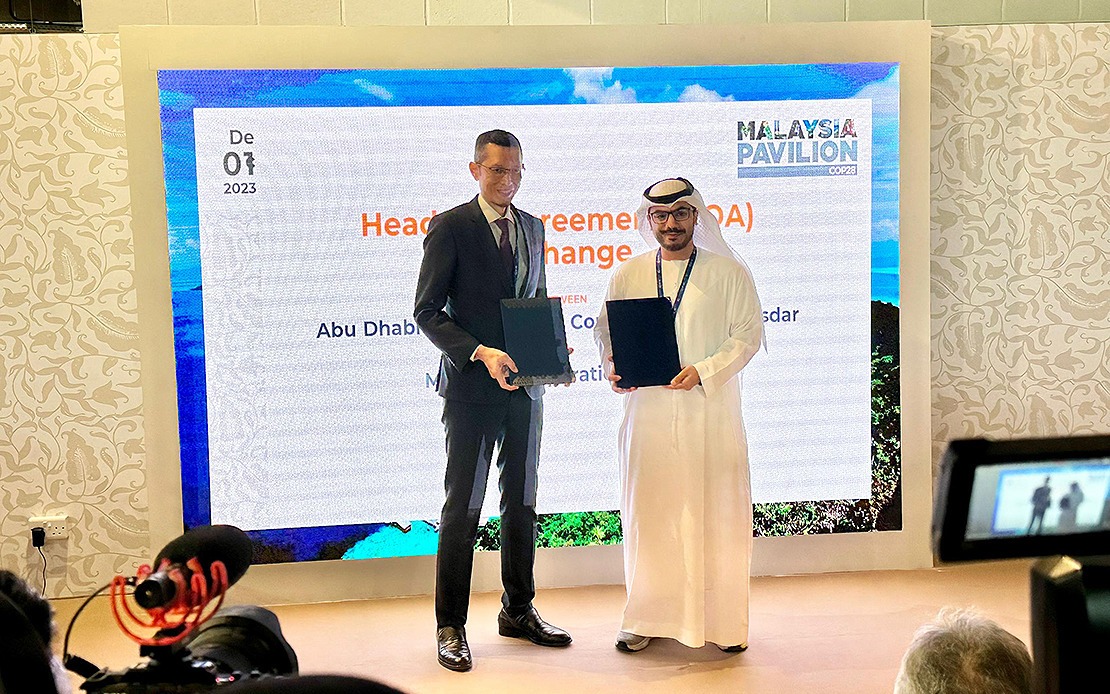 KUALA LUMPUR, 6 Dis (Bernama) -- Malakoff Corporation Bhd bekerjasama dengan Abu Dhabi Future Energy Company PJSC-Masdar (Masdar) untuk mengenal pasti peluang perniagaan yang berpotensi melalui pelaburan dan pembangunan projek loji tenaga fotovolta solar dengan kapasiti agregat disasarkan sehingga 1,000 Megawatt (MW).
Mou Cypark-masdar Akan Tingkatkan Agenda Tenaga Boleh Diperbaharui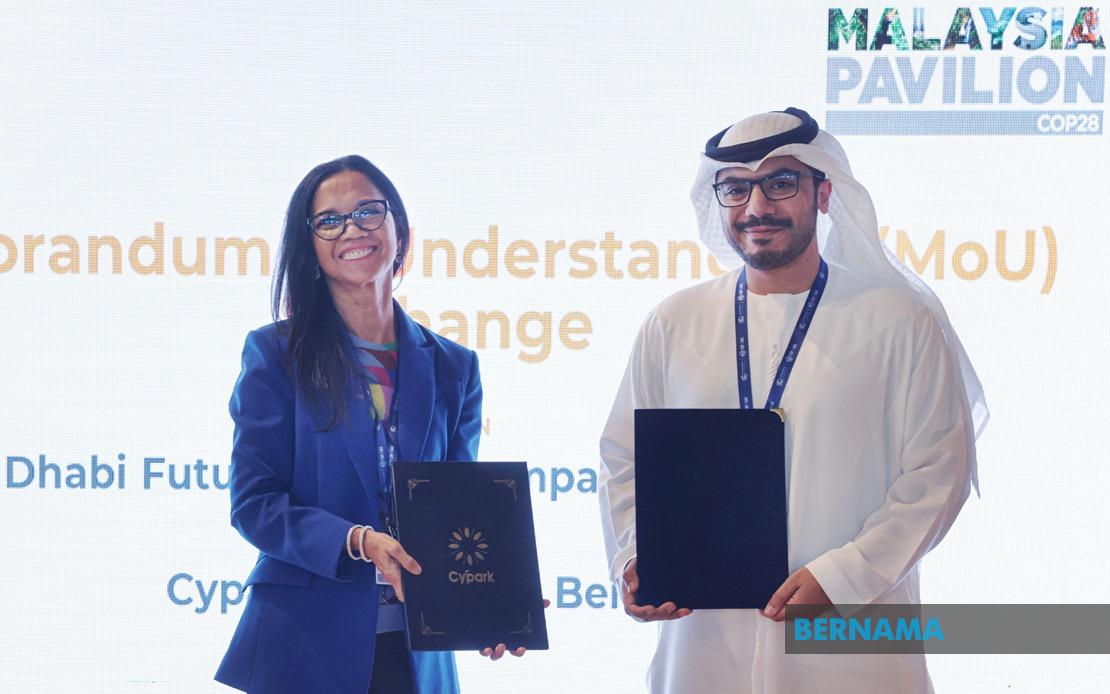 KUALA LUMPUR, 3 Dis (Bernama) -- Cypark Resources Bhd telah menandatangani memorandum persefahaman (MoU) strategik dengan Abu Dhabi Future Energy Company PJSC juga dikenali sebagai Masdar, salah satu syarikat tenaga boleh diperbaharui terbesar di dunia untuk memajukan agenda tenaga boleh diperbaharui Malaysia.
Tangani Pelepasan Daripada Sektor Tenaga, Industri Jadi Tumpuan Malaysia Dalam Perubahan Iklim - Agong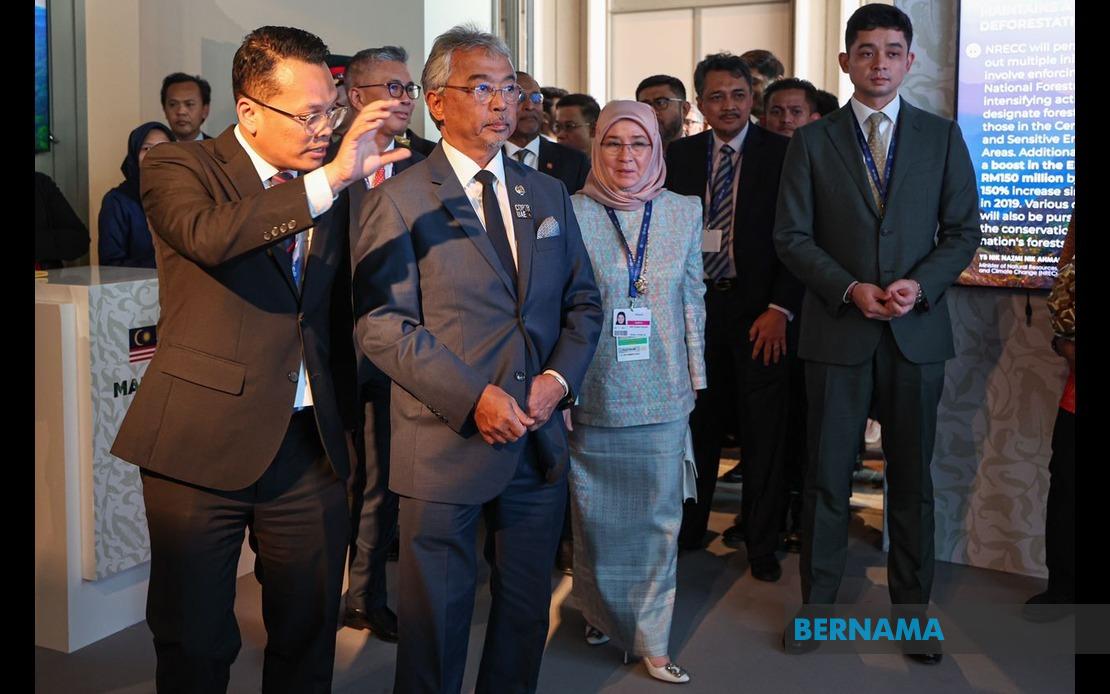 Daripada Anas Abu Hassan
DUBAI, 1 Dis (Bernama) -- Yang di-Pertuan Agong Al-Sultan Abdullah Ri'ayatuddin Al-Mustafa Billah Shah bertitah menangani pelepasan daripada sektor tenaga dan industri menjadi tumpuan tindakan iklim Malaysia berikutan ia menyumbang sebahagian besar daripada jumlah pelepasan karbon negara.