News
Malaysia's Largest Renewable Energy Power Plant Commences Operation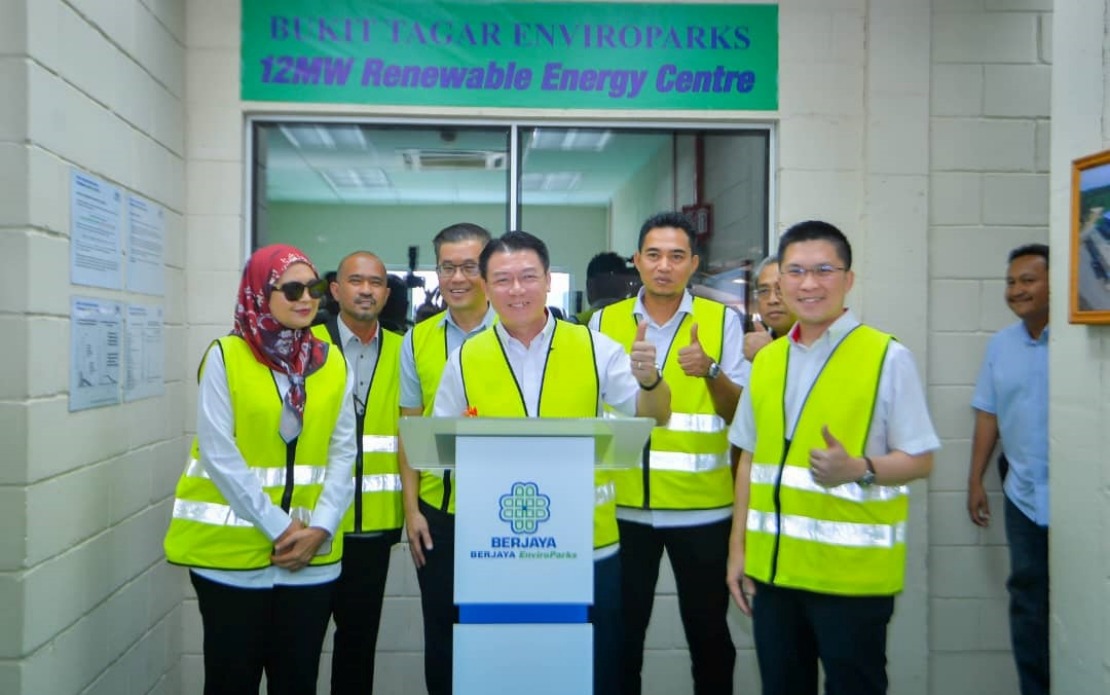 Pix credit: FB KPKT


KUALA LUMPUR, Sept 20 (Bernama) -- Malaysia's largest renewable energy power plant at Bukit Tagar Enviro Park (BTEP), Hulu Selangor, Selangor with a capacity of 12 megawatts (MW) has commenced operations.
The Waste to Energy (WtE) plant is one of the methods for treating solid waste while generating new renewable energy.
BTEP can convert methane gas from solid waste at the landfill into renewable energy, channelling approximately 339 million kilowatt-hours (kWh) of electricity to the national grid.
Minister of Local Government Development Nga Kor Ming said BTEP is the largest power generation plant from landfill gas in Malaysia.
"This energy production can reduce 2.7 million tonnes of carbon under the Clean Development Mechanism, equivalent to planting 43.6 million trees over ten years, reducing the consumption of 296 million litres of petrol and reducing 570,000 driven vehicles in a year," he said in a statement in conjunction with his visit to BTEP to officiate the power plant today.
BTEP is an initiative by the Ministry of Local Government Development (KPKT) through the National Solid Waste Management Department (JPSPN) and Berjaya Enviro Parks Sdn Bhd (BEPSB) to ensure a more sustainable solid waste management system in Malaysia.
Nga said the initiative is in line with the country's goal of achieving 40 per cent renewable energy contribution to national power generation by 2035, of which solid waste is one of the contributors to the goal through WtE technology.
He added that the 12MW renewable energy power plant is also in line with the government's policy through KPKT to develop at least one WtE-concept solid waste management facility in each state in Malaysia.
New initiatives related to circular economy implementation, technology empowerment, WtE development and solid waste management facilities will continue to be implemented to ensure the preservation of the environment for future generations.
-- BERNAMA
Other News
Malakoff Bekerjasama Dengan Syarikat Dubai Tinjau Peluang Berkaitan Loji Kuasa Fotovolta Solar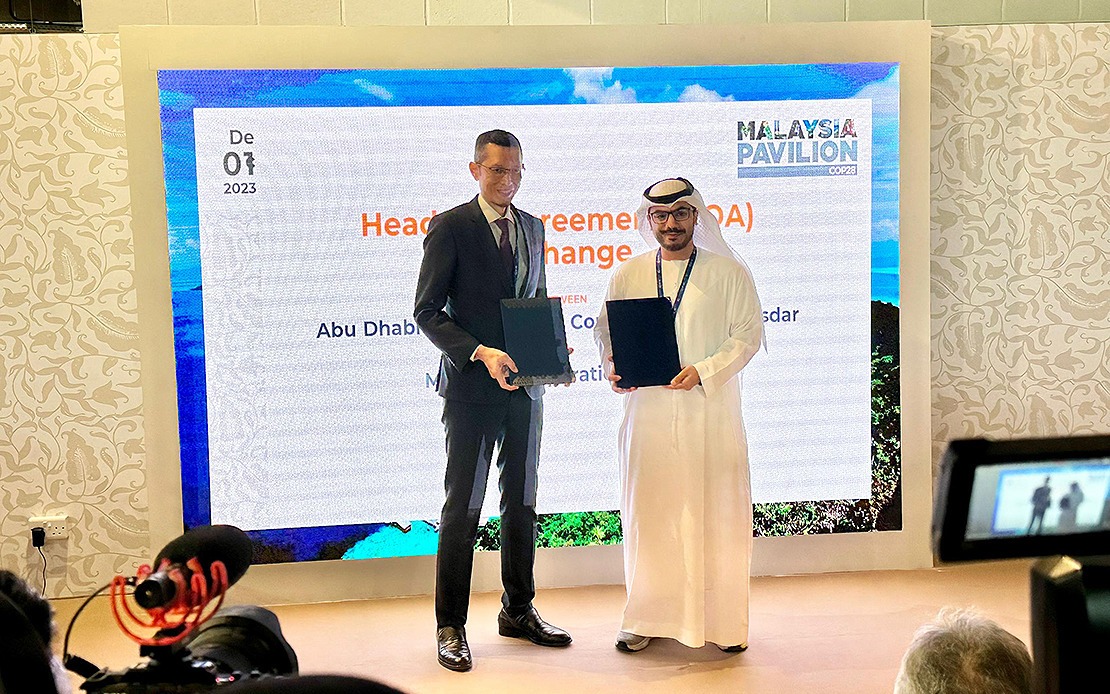 KUALA LUMPUR, 6 Dis (Bernama) -- Malakoff Corporation Bhd bekerjasama dengan Abu Dhabi Future Energy Company PJSC-Masdar (Masdar) untuk mengenal pasti peluang perniagaan yang berpotensi melalui pelaburan dan pembangunan projek loji tenaga fotovolta solar dengan kapasiti agregat disasarkan sehingga 1,000 Megawatt (MW).
Mou Cypark-masdar Akan Tingkatkan Agenda Tenaga Boleh Diperbaharui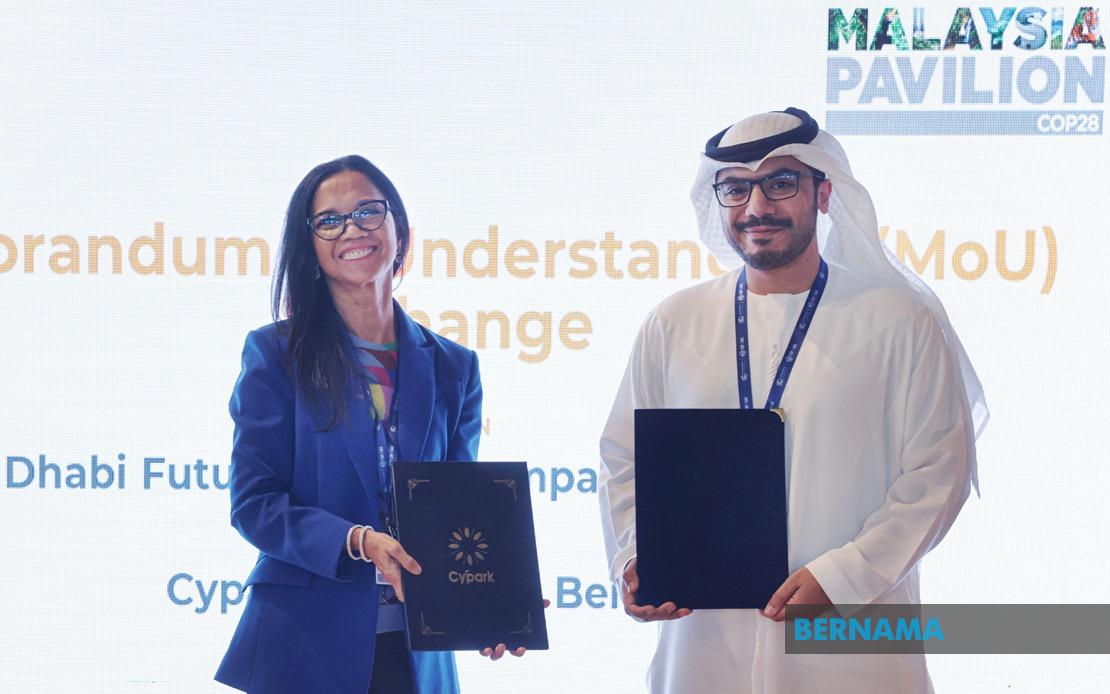 KUALA LUMPUR, 3 Dis (Bernama) -- Cypark Resources Bhd telah menandatangani memorandum persefahaman (MoU) strategik dengan Abu Dhabi Future Energy Company PJSC juga dikenali sebagai Masdar, salah satu syarikat tenaga boleh diperbaharui terbesar di dunia untuk memajukan agenda tenaga boleh diperbaharui Malaysia.
Tangani Pelepasan Daripada Sektor Tenaga, Industri Jadi Tumpuan Malaysia Dalam Perubahan Iklim - Agong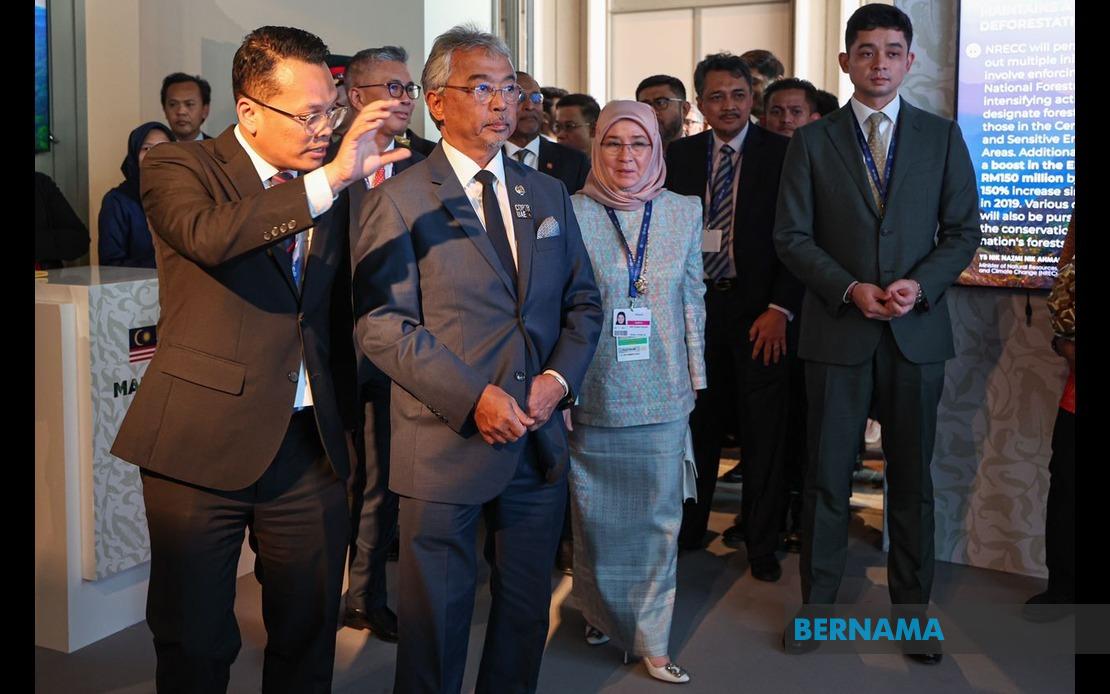 Daripada Anas Abu Hassan
DUBAI, 1 Dis (Bernama) -- Yang di-Pertuan Agong Al-Sultan Abdullah Ri'ayatuddin Al-Mustafa Billah Shah bertitah menangani pelepasan daripada sektor tenaga dan industri menjadi tumpuan tindakan iklim Malaysia berikutan ia menyumbang sebahagian besar daripada jumlah pelepasan karbon negara.
---
© 2023 BERNAMA. All Rights Reserved. Disclaimer | Privacy Policy | Security Policy This material may not be published, broadcast,
rewritten or redistributed in any form except with the prior written permission of BERNAMA.

Contact us :
General [ +603-2693 9933, helpdesk@bernama.com ]
Product/Service Enquiries [ +603-2050 4466, digitalsales@bernama.com ]