News
Pm Anwar To Launch National Energy Transition Roadmap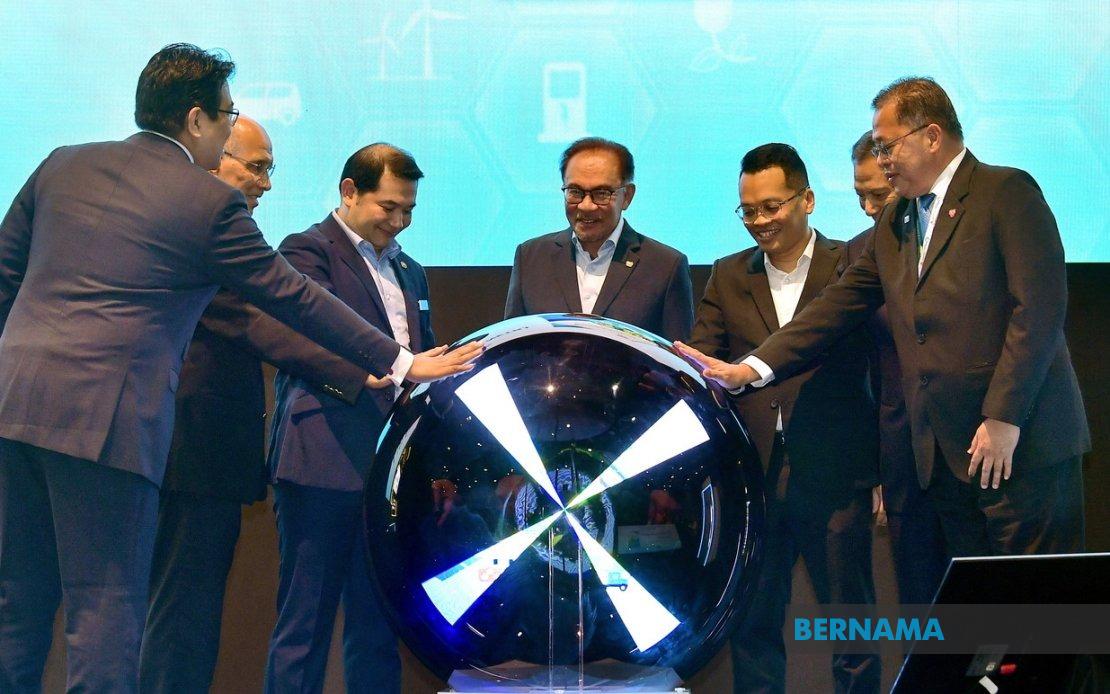 Prime Minister Datuk Seri Anwar Ibrahim (centre) launch of the second phase of the National Energy Transition Roadmap (NETR) at Kuala Convention Centre today. Also present, Natural Resources, Environment and Climate Change Minister Nik Nazmi Nik Ahmad (third, right) and Minister of Economy Rafizi Ramli (third, left). --fotoBERNAMA (2023) COPYRIGHT RESERVED


KUALA LUMPUR, Aug 29 (Bernama) -- Prime Minister Datuk Seri Anwar Ibrahim is set to launch the National Energy Transition Roadmap (NETR) today which will reinforce Malaysia's commitment to achieve its net-zero greenhouse gas (GHG) emissions aspirations as early as 2050.

According to the NETR Phase 1 booklet by the Economy Ministry, the first phase launched last month outlined 10 flagship catalyst projects and initiatives based on six energy transition levers while Phase 2 will focus on establishing the low-carbon pathway, national energy mix and emissions reduction targets as well as the enablers needed for the energy transition.

Economy Minister Rafizi Ramli during the launch of Phase 1 on July 27 said NETR will open up investment opportunities of between RM435 billion and RM1.85 trillion by 2050, and the first phase alone is estimated to bring about 23,000 high-impact jobs.

He noted that the roadmap would help transform the country's economy by opening up profitable ventures that are good for the environment as well as the economy.

The NETR, aimed at accelerating Malaysia's energy transition, is critical for the country to navigate the complexity of energy transition on a large scale, especially the shift from traditional fossil fuel-based economy to a high-value green economy.

-- BERNAMA

Other News
Malakoff Bekerjasama Dengan Syarikat Dubai Tinjau Peluang Berkaitan Loji Kuasa Fotovolta Solar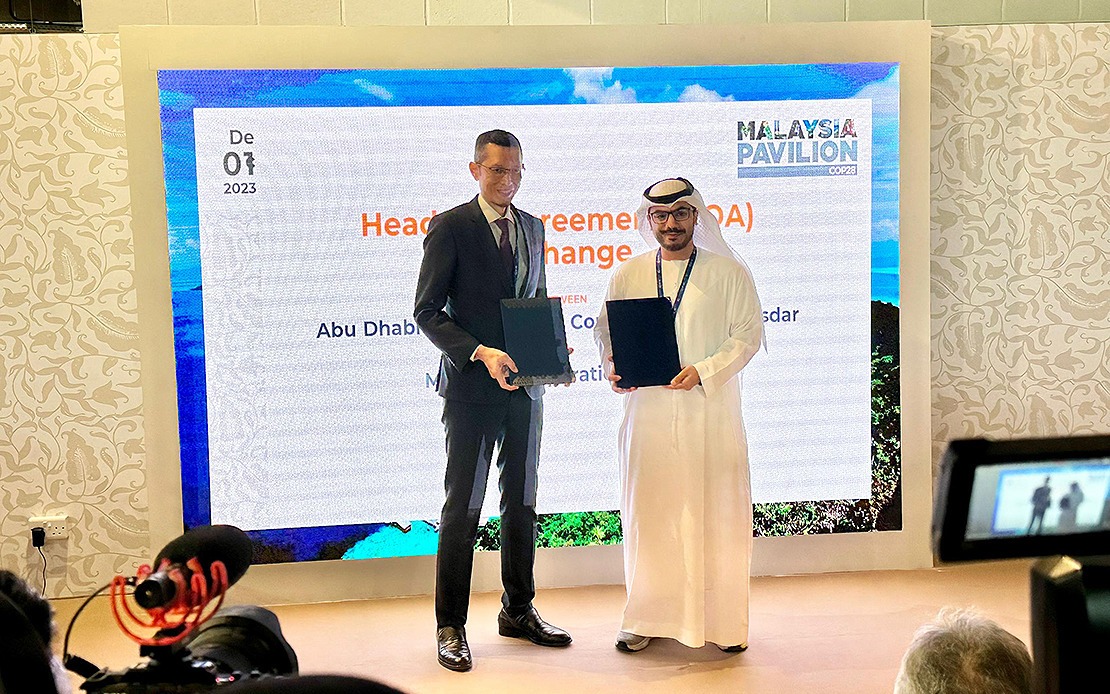 KUALA LUMPUR, 6 Dis (Bernama) -- Malakoff Corporation Bhd bekerjasama dengan Abu Dhabi Future Energy Company PJSC-Masdar (Masdar) untuk mengenal pasti peluang perniagaan yang berpotensi melalui pelaburan dan pembangunan projek loji tenaga fotovolta solar dengan kapasiti agregat disasarkan sehingga 1,000 Megawatt (MW).
Mou Cypark-masdar Akan Tingkatkan Agenda Tenaga Boleh Diperbaharui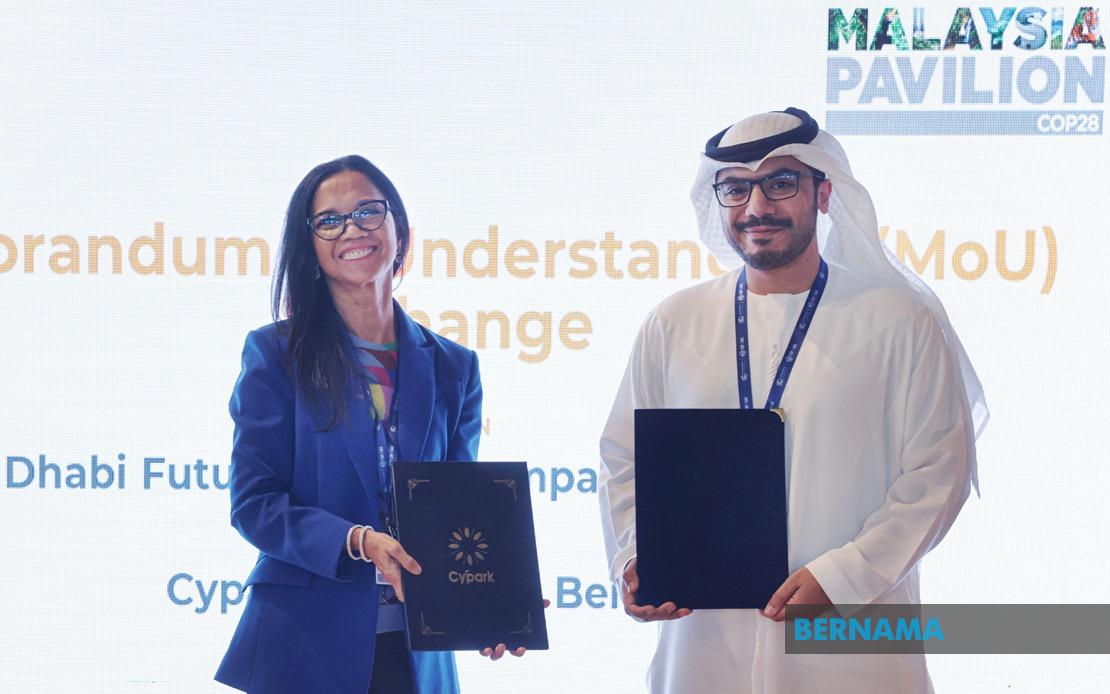 KUALA LUMPUR, 3 Dis (Bernama) -- Cypark Resources Bhd telah menandatangani memorandum persefahaman (MoU) strategik dengan Abu Dhabi Future Energy Company PJSC juga dikenali sebagai Masdar, salah satu syarikat tenaga boleh diperbaharui terbesar di dunia untuk memajukan agenda tenaga boleh diperbaharui Malaysia.
Tangani Pelepasan Daripada Sektor Tenaga, Industri Jadi Tumpuan Malaysia Dalam Perubahan Iklim - Agong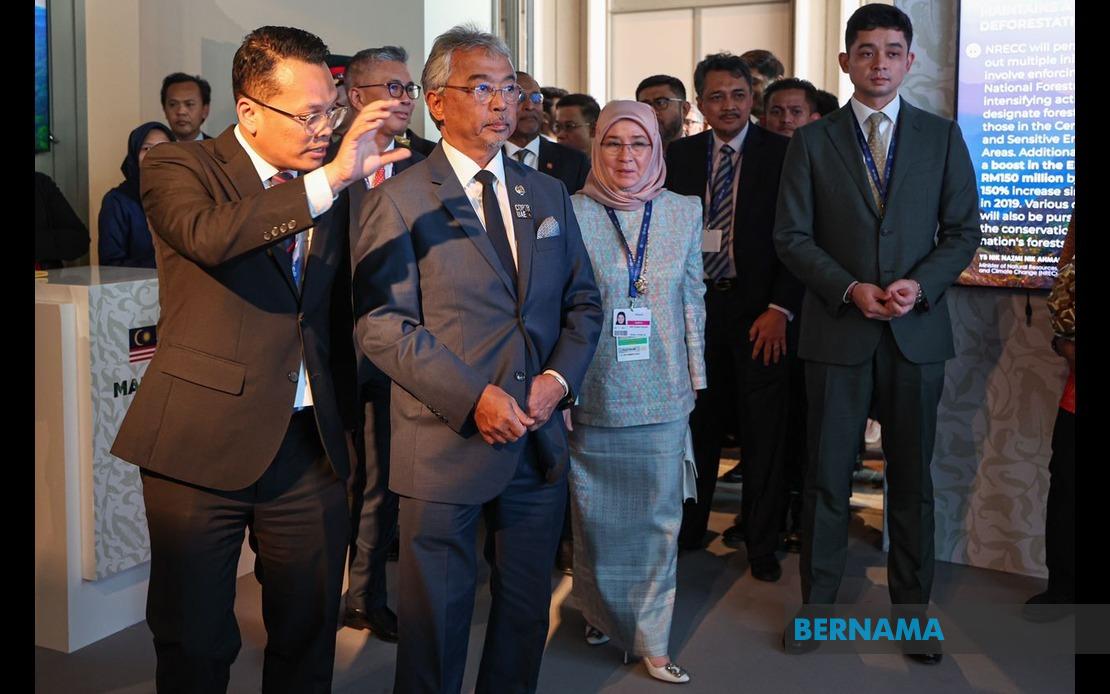 Daripada Anas Abu Hassan
DUBAI, 1 Dis (Bernama) -- Yang di-Pertuan Agong Al-Sultan Abdullah Ri'ayatuddin Al-Mustafa Billah Shah bertitah menangani pelepasan daripada sektor tenaga dan industri menjadi tumpuan tindakan iklim Malaysia berikutan ia menyumbang sebahagian besar daripada jumlah pelepasan karbon negara.
---
© 2023 BERNAMA. All Rights Reserved. Disclaimer | Privacy Policy | Security Policy This material may not be published, broadcast,
rewritten or redistributed in any form except with the prior written permission of BERNAMA.

Contact us :
General [ +603-2693 9933, helpdesk@bernama.com ]
Product/Service Enquiries [ +603-2050 4466, digitalsales@bernama.com ]