News
Look for red sticker for more savings


Google photo


By Mohd Fharkhan Abdul Ghapar & Mohamad Harith Mohamad Nizar
KUALA LUMPUR, April 16 (Bernama) -- Going into electrical appliance stores, one may notice red stickers with several number of stars on each product.
The sticker is actually an Energy Efficiency Label issued by the Energy Commission (ST) to inform the public about the total energy consumption of the electrical appliance concerned with those having more stars considered more economical or more efficient use of electricity.
Logically, every electrical appliance that is in use will contribute to total energy consumption, subsequently, the monthly cost to be borne by consumers, whereby the more consumption, the higher the cost to be borne.
Therefore, this is where consumers play an important role, whereby they need to be more meticulous by n choosing energy-saving appliances, said Association of Water and Energy Research Malaysia (AWER) president S. Piarapakaran to Bernama.
According to him, energy-efficient means lower energy consumption without interfering with the output activity of an electrical appliance and now, in tandem with changing times, there are many electrical appliances in the market with energy-efficient status or a five-star rating from ST.
"For saving, choose energy-saving appliances and be frugal when using it. For example, reduce the time spent in the shower when using a water heater and set the horsepower capacity of the air conditioner based on the size of the room and avoid installing it in open areas.
"Depending on energy-saving practices and use of energy-efficient appliances, on average, the range of savings that can be achieved is between five to 15 per cent," he said.
Meanwhile, a lecturer at the Department of Electrical Engineering, Faculty of Engineering, Universiti Malaya, Prof Dr Hazlie Mokhlis said electrical appliances with the five-star ST energy efficient standard, apart from using less electricity without affecting its function, also worked better.
This is important, he said, and according to him, based on a study, almost 40 per cent of energy consumption in the home was found to be contributed by basic electrical appliances in the kitchen, such as refrigerator, oven, microwave oven and electric kettle.
"Therefore, consumers are advised to use energy-efficient electrical appliances. Consumers also need to be smart in identifying energy consumption needs based on three factors, namely the appliance used, the number of appliances and the duration of use," he said.
Apart from that, Hazlie said measures to audit energy consumption, either at the industrial or domestic level, enabled energy consumption to be reviewed in more detail and identification of energy-consuming appliances.
"Consumers need to see how much electricity is used in a month (based on the bill) and do a little analysis to identify the cause of the high bill," he said.
A private company engineer How Han Leong, 32, said in order to save electricity, he preferred to use electrical appliances that were installed with inverter technology, which is more efficient in energy management.
Housewife Siti Natirah Sulaiman, 41, who has seven children, said her experience in having to bear high electricity bills during the two-year Movement Control Order (MCO) had made her family members realised the need to be more disciplined to save on electricity consumption.
"The children are more aware now… they only use electrical appliances only when necessary, and will switch off the television if they are not watching it and they also play less video games," she added.
-- BERNAMA
Other News
Malaysia tidak seharusnya mengurangkan atau menghentikan mandat biodiesel, kata persatuan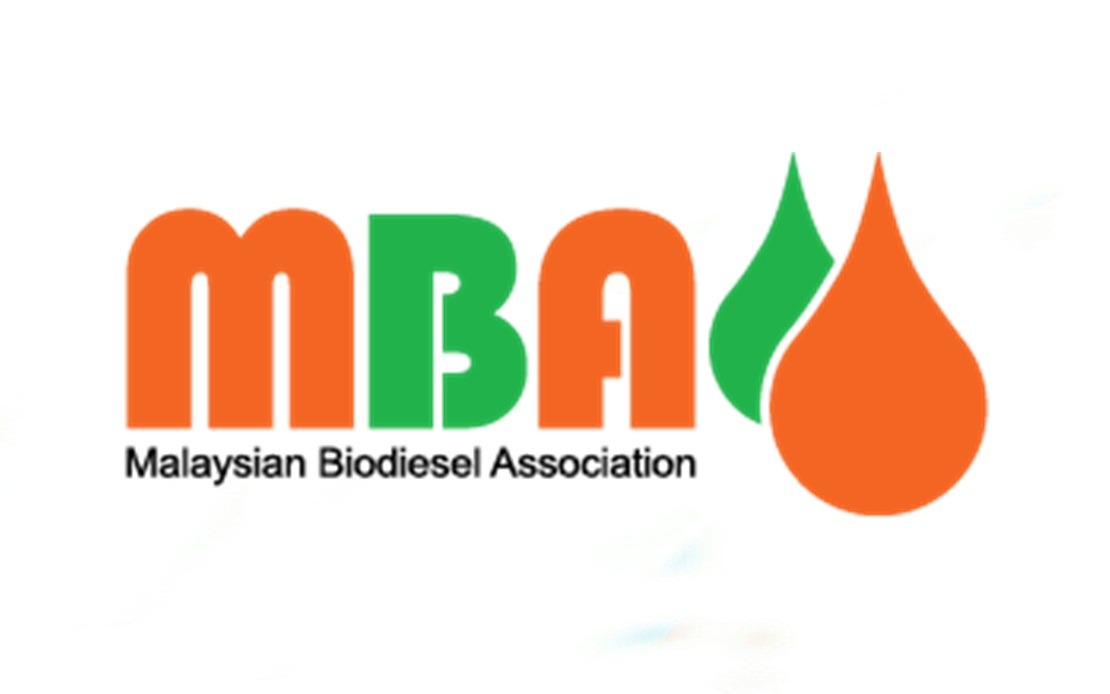 KUALA LUMPUR, 26 April (Bernama) -- Persatuan Biodiesel Malaysia (MBA) membantah langkah untuk mengurangkan atau menarik balik mandat biodiesel di Malaysia.
Cari pelekat merah jika mahu lebih jimat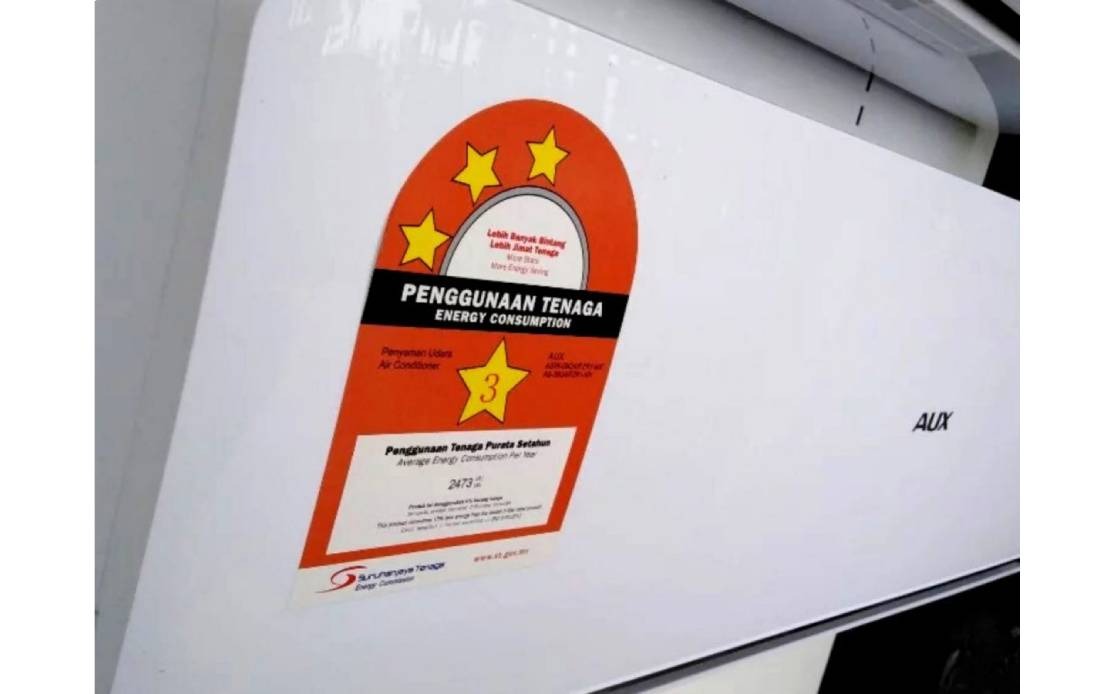 Oleh Mohd Fharkhan Abdul Ghapar & Mohamad Harith Mohamad Nizar
KUALA LUMPUR, 16 April (Bernama) -- Menjenguk ke kedai perkakasan dan peralatan elektrik, mungkin ramai menyedari kewujudan pelekat merah dengan jumlah bintang yang pelbagai di setiap produk.
Abdul Rahim dilantik Ketua Pengarah Agensi Nuklear Malaysia baharu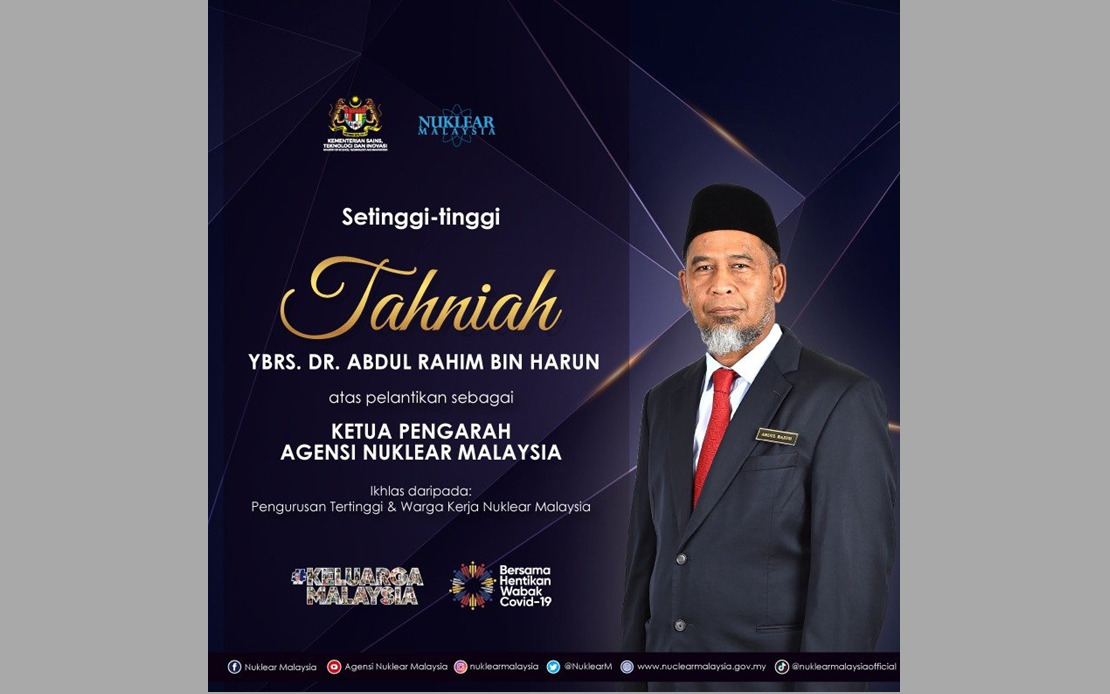 KUALA LUMPUR, 15 April (Bernama) -- Timbalan Ketua Pengarah (Penyelidikan dan Pembangunan Teknologi) Agensi Nuklear Malaysia (Nuklear Malaysia) Dr Abdul Rahim Harun dilantik sebagai Ketua Pengarah agensi itu berkuat kuasa 11 April lepas.
---
© 2022 BERNAMA. All Rights Reserved. Disclaimer | Privacy Policy | Security Policy This material may not be published, broadcast,
rewritten or redistributed in any form except with the prior written permission of BERNAMA.

Best viewed in Firefox 58.0.1 (64-bit) & Chrome Version 63.0.3239.132 (Official Build) (64-bit) with 1920 x 1080 resolution

Contact us :
General [ +603-2693 9933, helpdesk@bernama.com ]
Product/Service Enquiries [ +603-2050 4466, portal@bernama.com ]