News
Collective energy market liberalisation needed to avoid imbalance in energy ecosystem -- MGA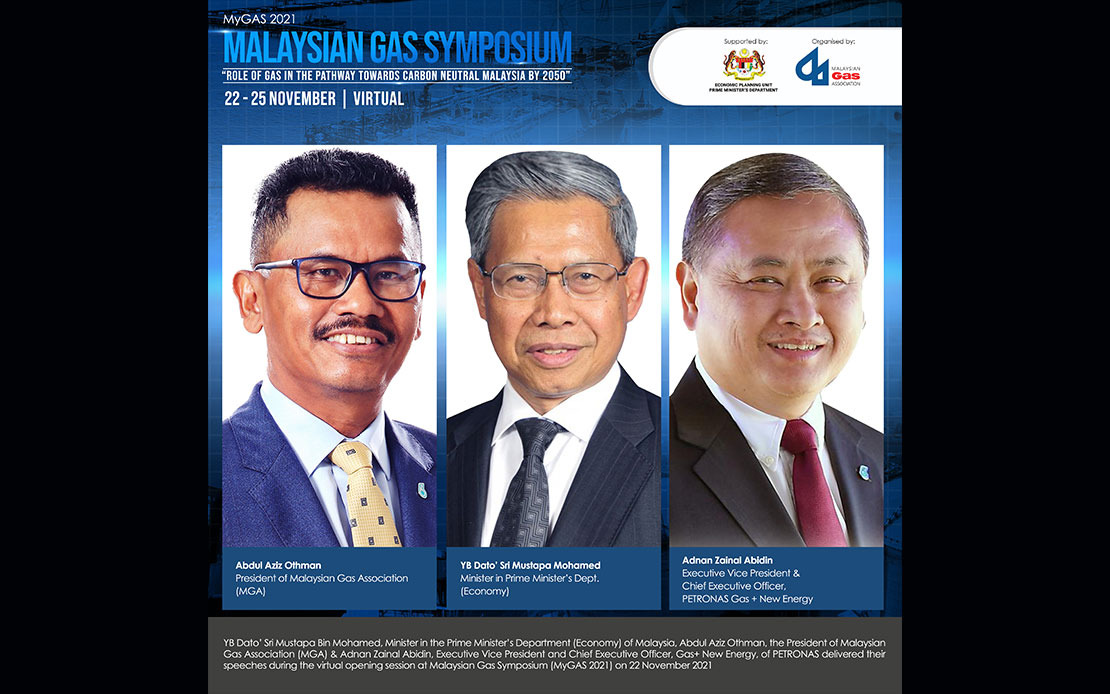 Pix by Malaysian Gas Association


KUALA LUMPUR, Nov 22 -- The liberalisation of the Malaysian gas industry alone will create an imbalance in the entire energy ecosystem if the other part of the energy sector does not follow suit, the Malaysian Gas Association (MGA) said.

Its president, Abdul Aziz Othman said the association is encouraged that under the 12th Malaysia Plan (12MP), the government will review the electricity supply industry, including allowing third party access (TPA) to the grid, thereby potentially open up the electricity market.

"The Malaysian gas market has been gradually transitioning itself into TPA market, whereby in January 2022, all piped gas is expected to be traded at market price and on willing-buyer willing-seller basis," he said at the virtual Malaysian Gas Symposium (MyGAS 2021) organised by MGA from today until November 25.

Abdul Aziz said a fully open gas market sets the path towards a vibrant and sustainable natural gas industry.

Furthermore, a vibrant market will encourage greater utilisation of gas, thereby stimulating more business opportunities and investments throughout the gas industry value chain, he added.

Themed "Role of Gas in the Pathway towards Carbon Neutral Malaysia by 2050", MyGAS 2021 is held in a timely manner amid crisis in the energy sector -- with four key sessions: Cleaner Energy Transition Through Pragmatic Policies; Role of Gas in Low Carbon Economy; Full Gas Market Liberalisation: Making it successful; and Ensuring a Vibrant & Sustainable Future Gas Industry.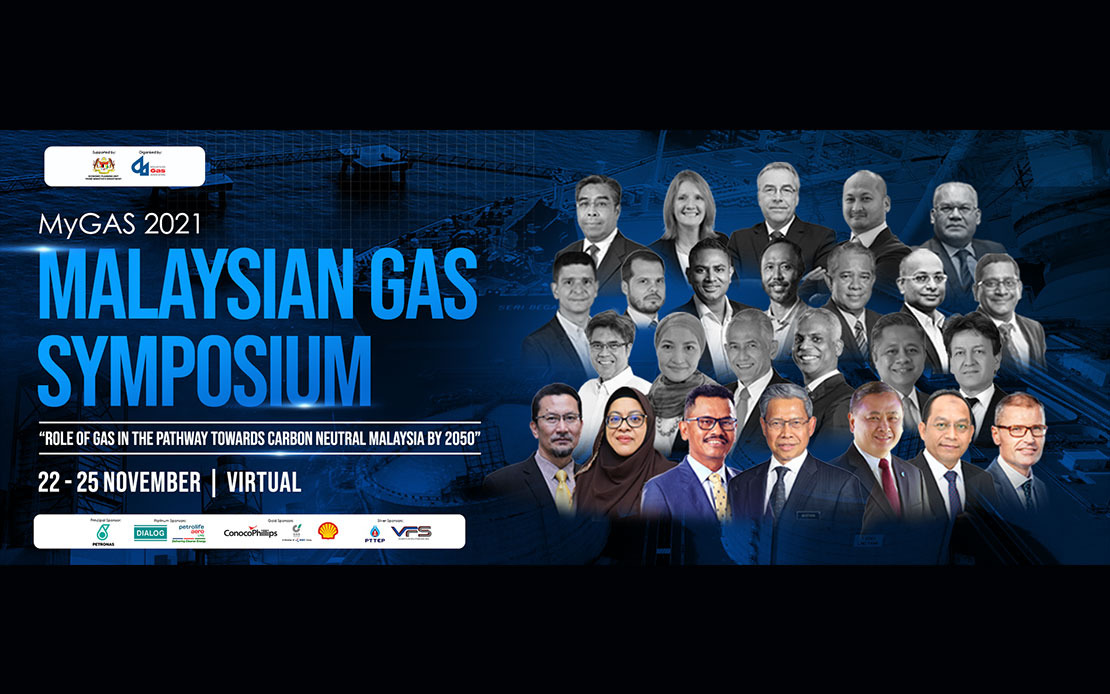 Pix by Malaysian Gas Association
He said demand for natural gas and liquefied natural gas (LNG) globally is still strong and is expected to return to pre-pandemic levels despite COVID-19 and volatile pricing.

Abdul Aziz said in spite of the development, international organisations were recommending for an end to exploring new gas fields as conditions to meet net-zero targets.

This can impact developing economies that rely on indigenous natural gas for energy access and economic growth, he said, adding that for decades, it has been driving the nation's socio-economic progress where the rapid rise in gross domestic product was in tandem with the growth of natural gas consumption.

"It is also in this backdrop that the 2021 United Nations Climate Change Conference (COP26) meetings were held in Glasgow earlier this month and ahead of COP26. Malaysia made a commitment to achieve carbon neutrality as early as 2050," he said.

Prior to that, Malaysia released its 12MP that outlined several initiatives for energy that includes natural gas.

MGA also looks forward to the launch of the National Energy Policy (NEP) to set the pragmatic pathway for the energy sector to transition towards a low carbon economy.

"Supporting NEP will be the Natural Gas Roadmap (NGR) that will set the pathway towards a vibrant and sustainable gas industry," he said.

Natural gas is expected to play the long-term role of providing energy access and security, and at the same time helping Malaysia meets its improved greenhouse gas emissions reduction target of 45 per cent by 2030.

According to the Report on Peninsular Malaysia Generation Development Plan 2020 by the Energy Commission of Malaysia, a combined total of more than 21 gigawatt (GW) of new gas-fired power and renewable energy will be added to the Peninsular Grid by 2039.

This combination can contribute towards reducing the power sector carbon intensity by 60 per cent by 2039.

Meanwhile, demand for natural gas in the power sector is expected to increase from more than 600 million standard cubic feet per day (mmscfd) in 2021 to above 1,600 mmscfd in 2039.

"With the recent commitment by the government to stop building new coal-fired power plants as part of its carbon neutral pledge, Malaysia will need natural gas even more as fuel for power generation and as a partner to renewable energy," he said.

Hence, MGA also looks ahead to the 2021 edition of the Peninsular Malaysia Generation Development Plan to reflect the government's commitment on coal and further enhance the integral role of natural gas in the power sector," he noted.

"MGA also recognises that a clean energy transition needs all type of gases and have recently established a Taskforce on Emerging Gases to explore opportunities for gases such as hydrogen and biogas. I invite like-minded companies to join MGA and seize the opportunity to take part in the discussions and initiatives," he said.

-- BERNAMA



Other News
Kerajaan tampung RM10.76 bilion subsidi bil elektrik dari Jan-Jun 2023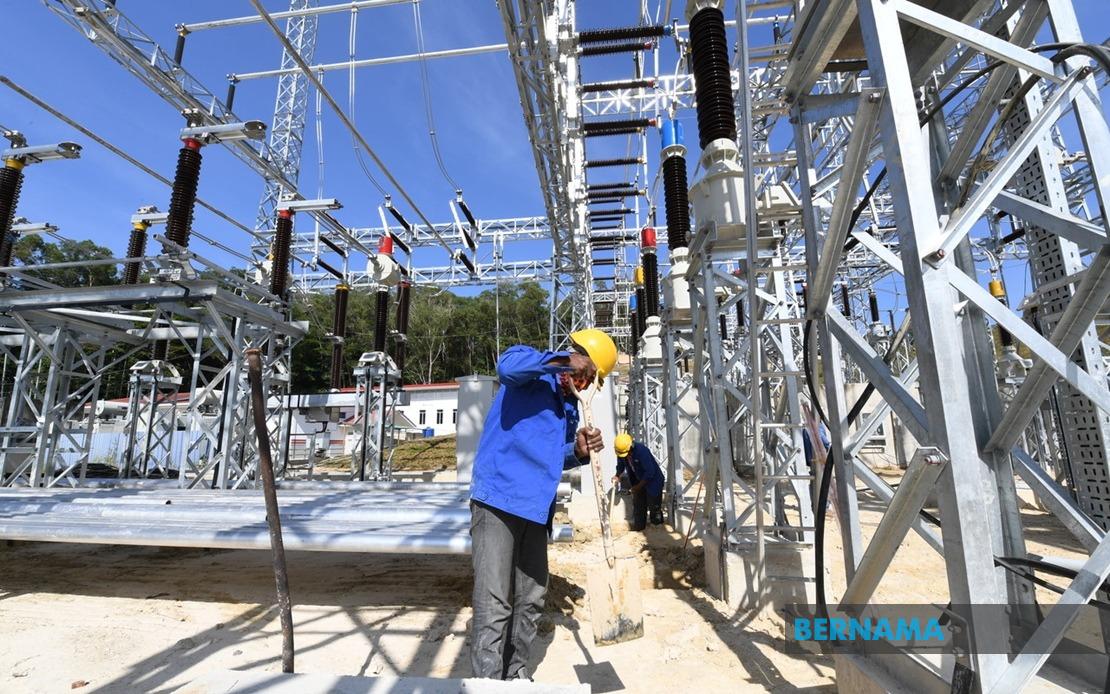 KUALA LUMPUR, 9 Mac (Bernama) -- Kerajaan memperuntukkan sebanyak RM10.76 bilion bagi menampung subsidi bil elektrik untuk pengguna domestik dan pengguna bukan domestik kategori voltan rendah (LV) bagi tempoh 1 Januari hingga 30 Jun 2023.
Kuota tambahan 630 MW untuk pembangunan projek jana kuasa TBB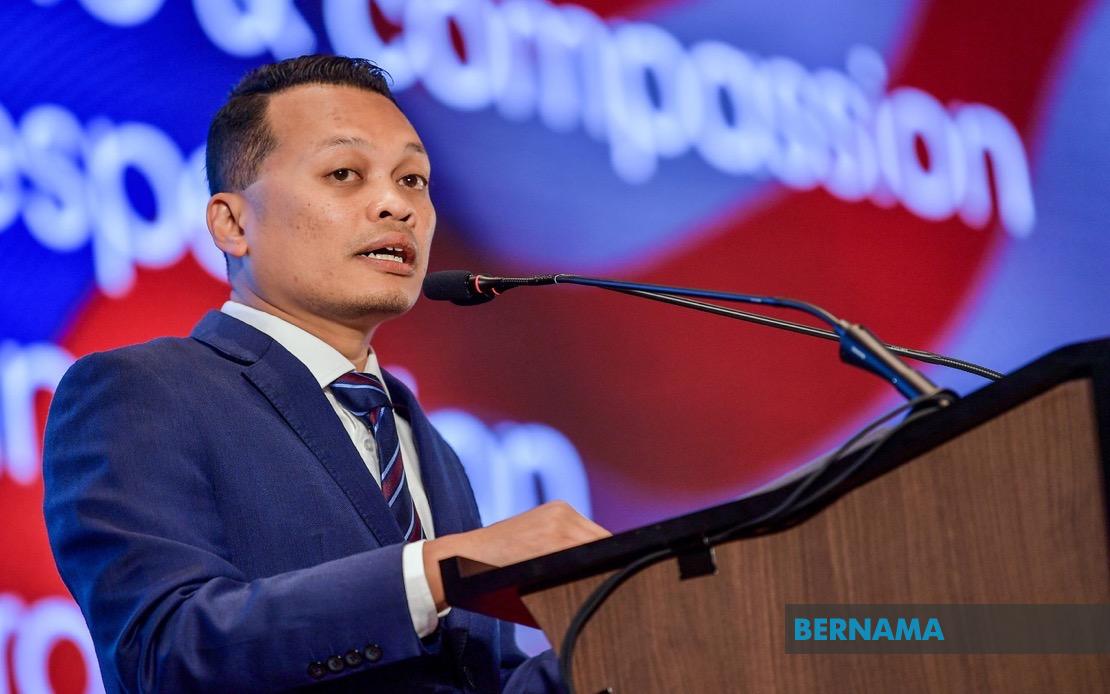 KUALA LUMPUR, 9 Mac (Bernama) -- Kementerian Sumber Asli, Alam Sekitar dan Perubahan Iklim (NRECC) memperuntukkan kuota tambahan 630 megawatt (MW) untuk pembangunan projek penjanaan kuasa sumber tenaga boleh baharu (TBB), kata Menterinya Nik Nazmi Nik Ahmad.
Kerajaan timbang bekerjasama dengan industri dalam peralihan tenaga hijau menerusi insentif - Rafizi
KUALA LUMPUR, 8 Mac (Bernama) -- Kerajaan akan menimbang bekerjasama dengan industri dalam usaha peralihan kepada tenaga hijau menerusi pemberian insentif dalam bentuk pembiayaan berstruktur dan bukan sebaliknya memberikan subsidi, kata Menteri Ekonomi Rafizi Ramli.
---
© 2023 BERNAMA. All Rights Reserved. Disclaimer | Privacy Policy | Security Policy This material may not be published, broadcast,
rewritten or redistributed in any form except with the prior written permission of BERNAMA.

Contact us :
General [ +603-2693 9933, helpdesk@bernama.com ]
Product/Service Enquiries [ +603-2050 4466, digitalsales@bernama.com ]