News
Fulfilling oil royalty promises involves treading on delicate ground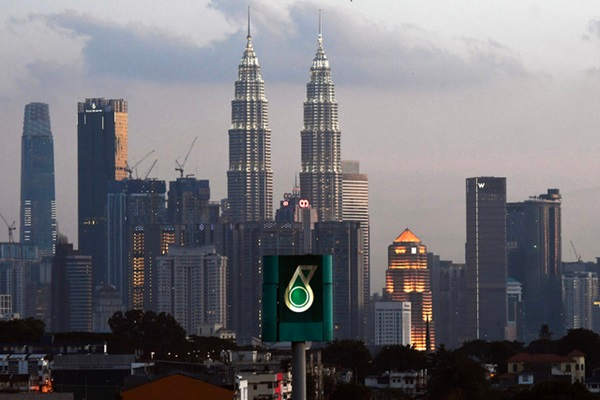 By Siti Radziah Hamzah

KUALA LUMPUR, April 28 (Bernama) -- It has been a whirlwind journey for the Pakatan Harapan (PH) government in administering Malaysia since its historic victory in the 14th General Election (GE14) on May 9, 2018, when the coalition secured 113 out of 222 parliamentary seats.

Almost a year after the historic victory, the PH government led by veteran politician Tun Dr Mahathir Mohamad has managed to execute many of their election promises smoothly amid pressures from various ends.

In the run-up to the GE14, PH made election promises that included institutional reforms as well as increasing royalty payments to oil-producing states -- namely Terengganu, Kelantan, Sabah and Sarawak -- from five per cent to 20 per cent, which would potentially alter some Acts related to the commodity.

The Federal Government also promised to implement targeted petrol and diesel subsidy mechanism for the B40 (low-income) group.

The act of managing expectations and fulfilling promises is likened to treading on a delicate ground.

The proposed petroleum regime was in contrast to the earlier practice for Sabah and Sarawak, which have always earned a five per cent oil royalty per annum based on gross revenue of oil and gas extracted in both states.

It is worth noting that both states have been receiving the five per cent oil royalty since 1976 under the Petroleum Development Act (PDA) 1974. Sabah and Sarawak produce about 60 per cent of the country's total petroleum output, worth an estimated RM38 billion in 2017.

Despite the current low price of global crude oil, oil and gas remains important to the country as it contributes between 20 and 30 per cent to the country's gross domestic product.

For decades, the PDA has been a pillar for the country's oil and gas industry and is a piece of legislation that created Petroliam Nasional Bhd (Petronas), which is vested with the nation's oil and gas wealth.

While arguments can be made against the demand of the oil-producing states for a higher share of petroleum revenue, it is a fact that these states are less developed than the major economic regions in the west coast of Peninsular Malaysia.

A year after PAS took over Terengganu in 1999, the royalties were converted to goodwill payment (wang ehsan), which was then channelled via a federal development department, while Kelantan has been demanding royalties for years but has only been given "wang ehsan" since 2010.

In September 2018, Economic Affairs Minister Datuk Seri Azmin Ali said the Federal Government would decide within six months on how it could disburse 20 per cent of oil royalty to all oil-producing states.

He stressed the matter had to be in accordance to the PDA 1974, Malaysia Agreement 1963 (MA63) and the Federal Constitution before any decision could be made.

At the time of writing, no update on the decision has been made public yet.

The four oil-producing state governments have insisted on getting 20 per cent payment based on gross revenue of oil produced in the respective states, with the most vocal out of the four being Sarawak.

To this, Dr Mahathir stressed any rate received by the states should be done without "killing" Petronas.

He noted that the country stood to lose out if Petronas was merely reduced into an instrument to collect oil royalties as the company was unique and highly sought-after worldwide,

The largest state of Malaysia has pushed for its own state oil company, establishing Petroleum Sarawak Bhd (Petros) in August 2017, and questioned the legality of a 2012 move to limit its territorial waters to only three nautical miles off its coast, from the original of 12 miles - where it could lay claim to most of its hydrocarbon deposits.

Petros is in charge of regulating upstream production, governed under the Oil Mining Ordinance 1958. It is also regulating the gas distribution under the Gas Distribution Ordinance 2016.

PH has also promised to restore the rights of Sabah and Sarawak as equal partners forming Malaysia, in line with the Malaysia Agreement 1963, leading to giving the two states more autonomy over several areas currently controlled by the Federal Government.

However, the proposed Federal Constitution Amendment Bill, which was tabled by Dr Mahathir for the second reading in the Dewan Rakyat on April 9, failed to get two-thirds majority support after Gabungan Parti Sarawak and other opposition members of parliament abstained from voting.

Asia School of Business assistant professor of management Dr Renato Lima de Oliveira said even if the amendment had been passed, the specific relationship between the Federal Government and Sabah and Sarawak would still have to be worked out.

He pointed out that the low-hanging fruits in terms of oil and gas fields in Malaysia had already been explored; it was necessary to extract from higher cost sources, namely marginal fields and deep offshore.

"Without additional investments in new findings, Malaysia's oil and gas production will decline by about 35 per cent in the next 10 years," Lima de Oliveira, who is also a senior fellow at the Institute for Democracy and Economic Affairs, told Bernama in a recent interview.

As marginal fields and deep offshore are more expensive, higher taxes make the prospects unprofitable for the industry.

In addition, the global oil industry is moving towards projects with shorter lead times, such as shale exploration in the United States, and avoiding deep offshore projects that can take seven years from initial exploration to production, if oil or gas is found.

"Today in Malaysia, just a little more than 10 per cent of the production comes from deepwater wells. There is potential to sustain production, but it requires a good business environment," said Lima de Oliveira.

He pointed out that Sarawak might end up getting more out of less, with a declining production in a market with lower appetite to invest.

"In this scenario, we would also see a hit in the supply chain, a key source of jobs for the nation. Therefore, this is a delicate negotiation and it is important that all sides consider the impact on the attraction of new investments," said Lima de Oliveira.

Meanwhile, the Federal Government has fulfilled its 100-day pledge to stabilise fuel prices in the local market, using subsidies to maintain retail prices of petrol and diesel.

On another note, Petronas is expected to pay RM54 billion in dividends to the government in 2019, including a special dividend of RM30 billion. The national oil firm, which announced a 12 per cent jump in revenue for financial year 2018 to RM251 billion, had been paying the dividend in tranches since January.

In November last year, Petronas announced that it would be paying an additional RM30 billion in special dividend in the 2019 budget to help the government settle refunds of RM37 billion in the Goods and Services Tax and income tax.

After initially opting for a resolution at the courts, Petronas and the Sarawak state government have gone to the negotiation table. The national oil firm is holding active discussions with Petros to come up with a working arrangement that is acceptable for all parties in relation to oil and gas activities in the state.

In June last year, the Federal Court has dismissed Petronas' application to begin proceedings to determine that Petronas is the sole authority of all upstream oil and gas in the country, including Sarawak.

The government expects to finalise the targeted petrol and diesel subsidy mechanism in July at the latest. The move would enable the government to identify the vendors and fine-tune the list of deserving recipients.

Lima de Oliveira said there were political promises that were popular but came with a high price tag and it was better for them to be reevaluated.

"For instance, fuel price subsidies are not an ally if you want to promote fuel efficiency, reduce carbon emissions, and stimulate the use of public transportation.

"In addition, they have a high fiscal cost and reduce the revenues of Petronas. There are different ways to help the rakyat, including those who do not have cars and end up paying for subsidies too," he said.

He pointed out that all in all, there were positive moves towards increasing the share of renewables in Malaysia's matrix and liberalising the natural gas sector.

However, Lima de Oliveira noted that the government was working with a very ambitious target and a tremendous speed and coordination of efforts were required to achieve it.

"There have been recent talks of adopting a carbon tax, which is in the right direction to promote more environmentally friendly technologies, but much discussion and analysis is recommended on how it is to be implemented," he explained.

On another note, Lima de Oliveira said the government had made important steps towards exposing past wrongdoings and mismanagements, but no institutional reforms had been made to prevent the use of political influence on business decisions, board compositions and transparency levels.

He pointed out that an open and transparent privatisation process could also help to scale back the government's presence in the economy, where it had overreached.

"Besides, it can raise revenues to pay off the government's debt. Given the importance of the government-linked companies sector to the Malaysian economy, this institutional reform agenda should receive more attention and could contribute to long-term good governance and prevent future bail-outs as are happening now due to past problems," he added.

-- BERNAMA



Other News
Kerajaan akan lancar Dasar Tenaga Negara hujung bulan ini - Mustapa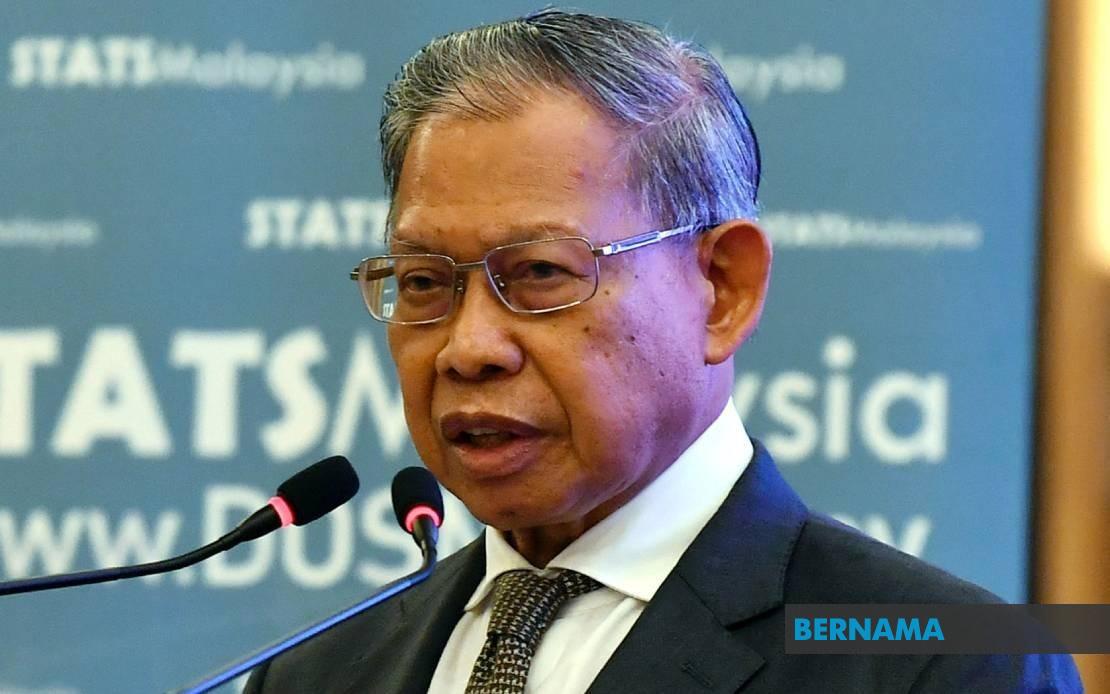 KUALA LUMPUR, 9 Ogos (Bernama) -- Kerajaan akan melancarkan Dasar Tenaga Negara 2021-2040 pada hujung bulan ini untuk meningkatkan aliran pelaburan dan memajukan matlamat pembangunan mampan Malaysia, kata Menteri di Jabatan Perdana Menteri (Ekonomi) Datuk Seri Mustapa Mohamed.
Kumbahan mentah mampu hasil gas butanol, etanol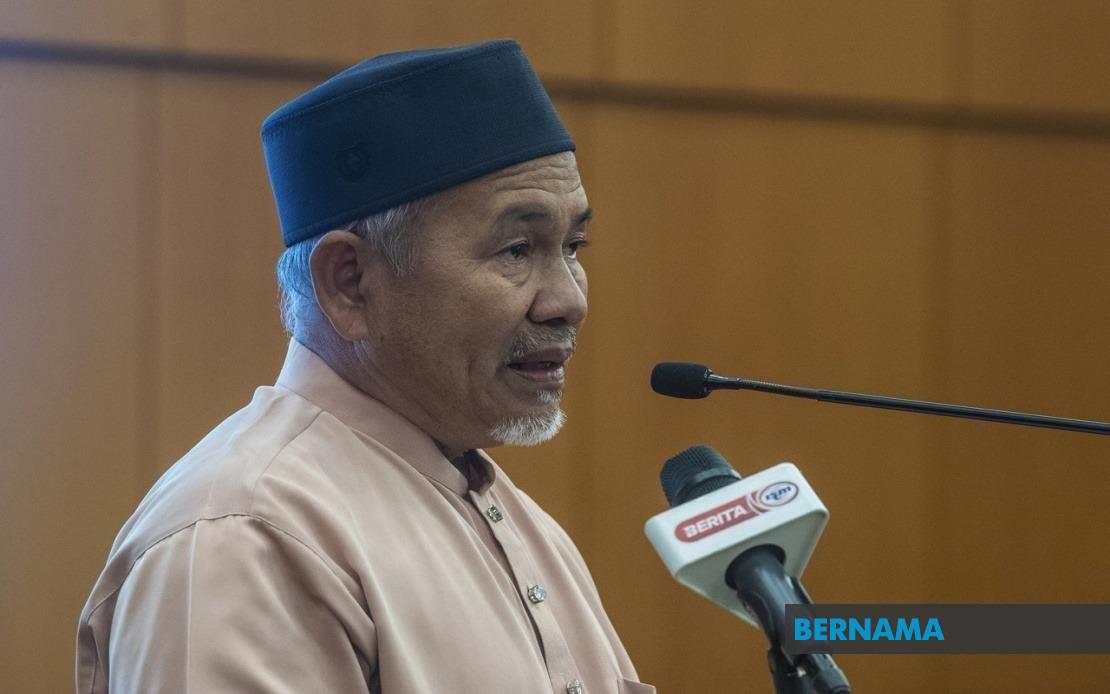 CYBERJAYA, 8 Ogos (Bernama) -- Kajian rintis di Loji Rawatan Kumbahan Cyberjaya mendapati setiap 15 liter kumbahan mentah mampu menghasilkan 15 peratus gas butanol dan 1.5 peratus etanol.
Malaysia berpotensi jadi hab pembuatan sel bahan api hidrogen - MAHE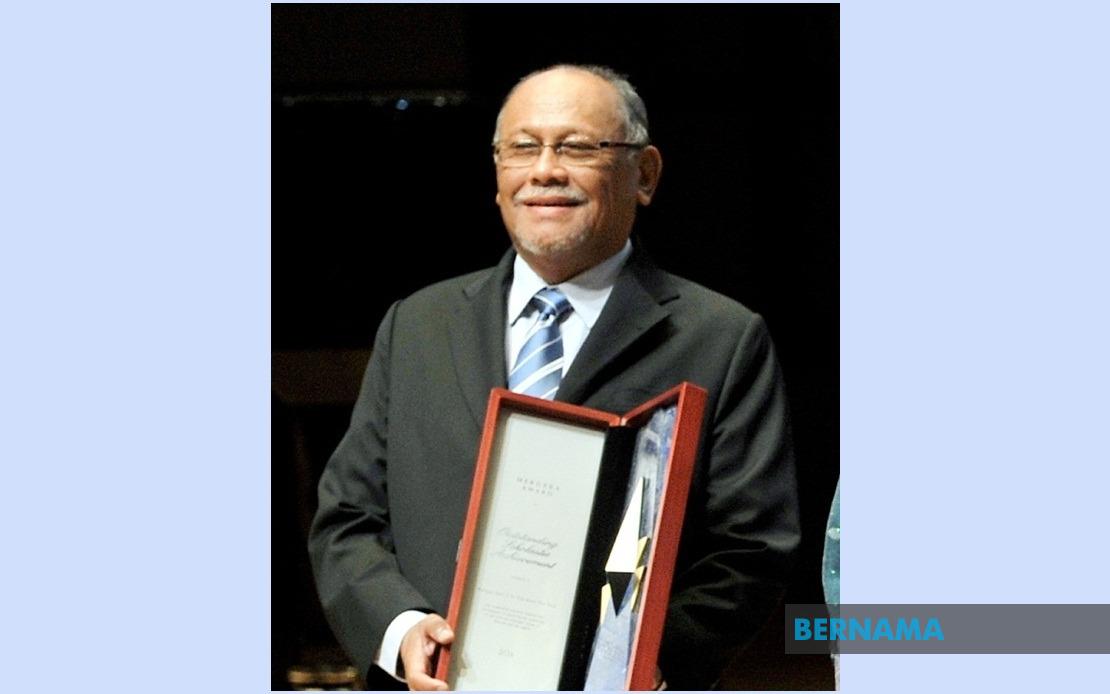 KUALA LUMPUR, 4 Ogos (Bernama) -- Malaysia berpotensi menjadi hab pembuatan sel bahan api hidrogen untuk aplikasi dalam mobiliti hidrogen dan sistem bekalan kuasa tanpa gangguan (UPS), kata Persatuan Tenaga Hidrogen Malaysia (MAHE).