News
Govt hopes to boost renewable energy growth with NEM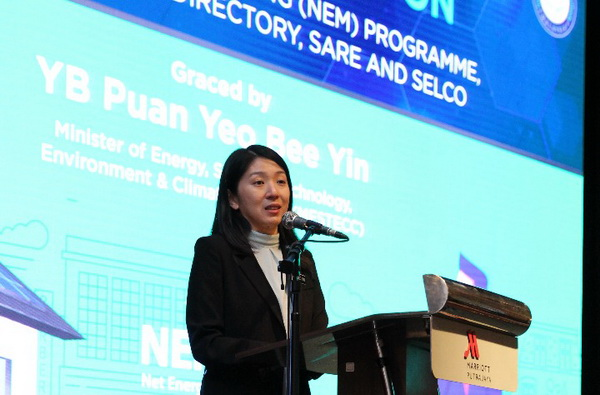 Minister of Energy, Science, Technology, Environment, and Climate Change (MESTECC), Yeo Bee Yin


KUALA LUMPUR, March 19 (Bernama) -- The government is looking into energy efficiency and renewable energy (RE) to reduce electricity bills and decarbonising the government's administration, said Minister of Energy, Science, Technology, Environment, and Climate Change (MESTECC), Yeo Bee Yin.
In a statement from the Sustainable Energy Development Authority (SEDA) today, she said by introducing new policies like the new net energy metering (NEM) programme, the government hopes it can catalyse and scale up the RE growth in the country.
The NEM programme is a solar photovoltaic (PV) initiative by MESTECC to encourage Malaysia's renewable energy uptake.
Under the programme, energy produced from the installed solar PV system will be consumed first, and any excess exported to Tenaga Nasional Bhd (TNB) on a "one-on-one" offset basis.
The scheme is applicable to all domestic, commercial, industrial and agricultural sectors as long as they are TNB customers.
The programme has seen positive growth since its introduction in October last year, with 38 megawatts (MW) taken up out of the 500 MW allocated for the programme, Yeo said.
"Malaysia has huge potential in harnessing solar power via rooftop PV systems.
"There are 3.2 million landed properties, 450,000 shophouses, 90,000 terrace factories, 21,000 stand-alone factories and 1,000 shopping complexes in Malaysia," she added.
To date, SEDA has approved 17 solar investor applications since it implemented the solar PV investor directory in January this year.
The new NEM has also succeeded in spawning new solar PV behind-the-meter (BTM) business opportunities that includes solar leasing, purchase of solar electricity via power purchase agreement (PPA) or a hybrid of both.
Additionally, Yeo said a new roadmap, known as the Renewable Energy Transition Roadmap (RETR) 2035 is currently being developed to explore the possible strategies and action plan to realise the government's target of 20 per cent RE in the national power mix by 2025.
The roadmap will also explore the cost benefits and effectiveness of establishing a mandatory REC market.
The strategies include a peer-to-peer energy trading where the solar prosumers can sell their excess electricity to consumers, enabling those who have rooftop constraints to enjoy the NEM scheme.
It also includes providing the option where consumers can purchase 100 per cent RE electricity from power utility companies.
--BERNAMA
Other News
Malakoff Bekerjasama Dengan Syarikat Dubai Tinjau Peluang Berkaitan Loji Kuasa Fotovolta Solar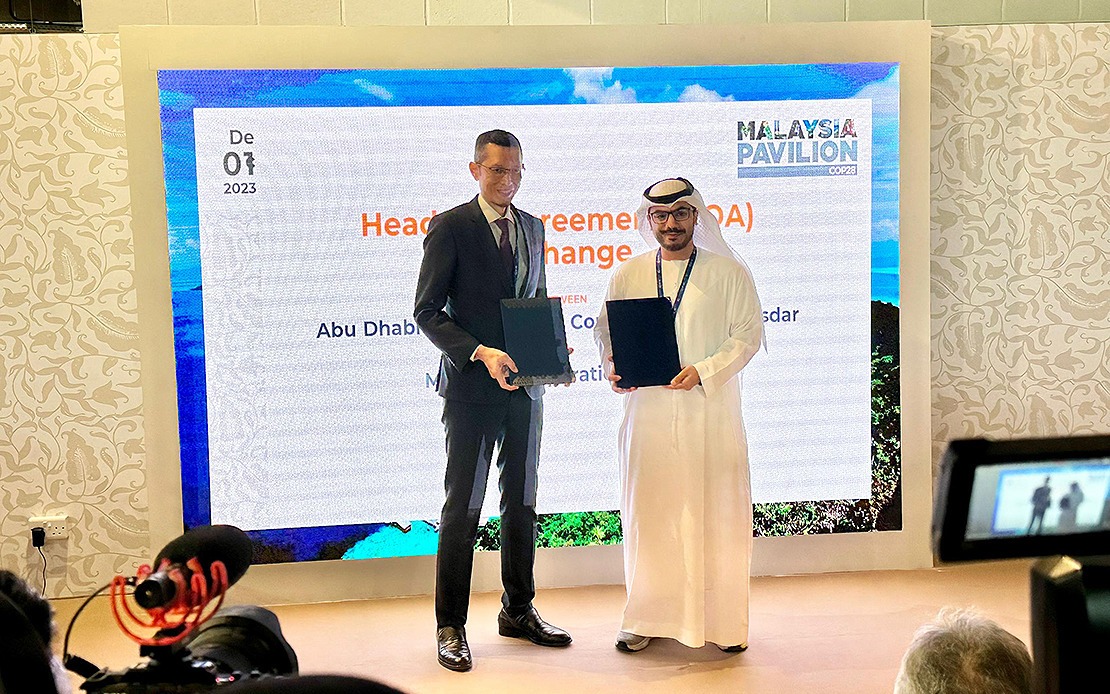 KUALA LUMPUR, 6 Dis (Bernama) -- Malakoff Corporation Bhd bekerjasama dengan Abu Dhabi Future Energy Company PJSC-Masdar (Masdar) untuk mengenal pasti peluang perniagaan yang berpotensi melalui pelaburan dan pembangunan projek loji tenaga fotovolta solar dengan kapasiti agregat disasarkan sehingga 1,000 Megawatt (MW).
Mou Cypark-masdar Akan Tingkatkan Agenda Tenaga Boleh Diperbaharui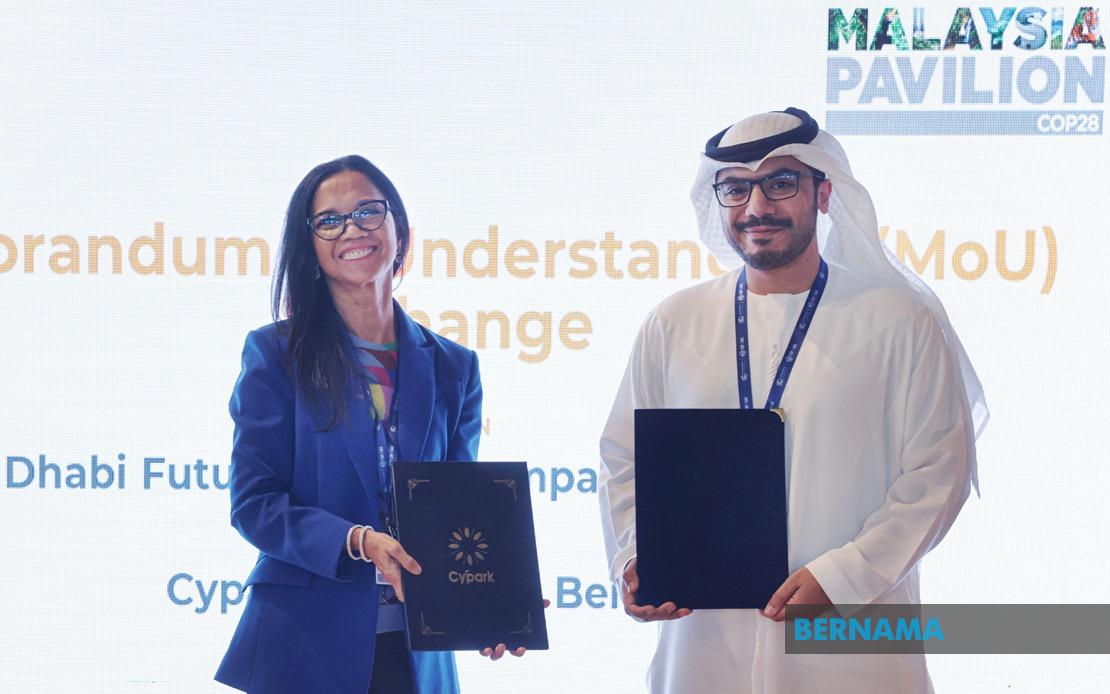 KUALA LUMPUR, 3 Dis (Bernama) -- Cypark Resources Bhd telah menandatangani memorandum persefahaman (MoU) strategik dengan Abu Dhabi Future Energy Company PJSC juga dikenali sebagai Masdar, salah satu syarikat tenaga boleh diperbaharui terbesar di dunia untuk memajukan agenda tenaga boleh diperbaharui Malaysia.
Tangani Pelepasan Daripada Sektor Tenaga, Industri Jadi Tumpuan Malaysia Dalam Perubahan Iklim - Agong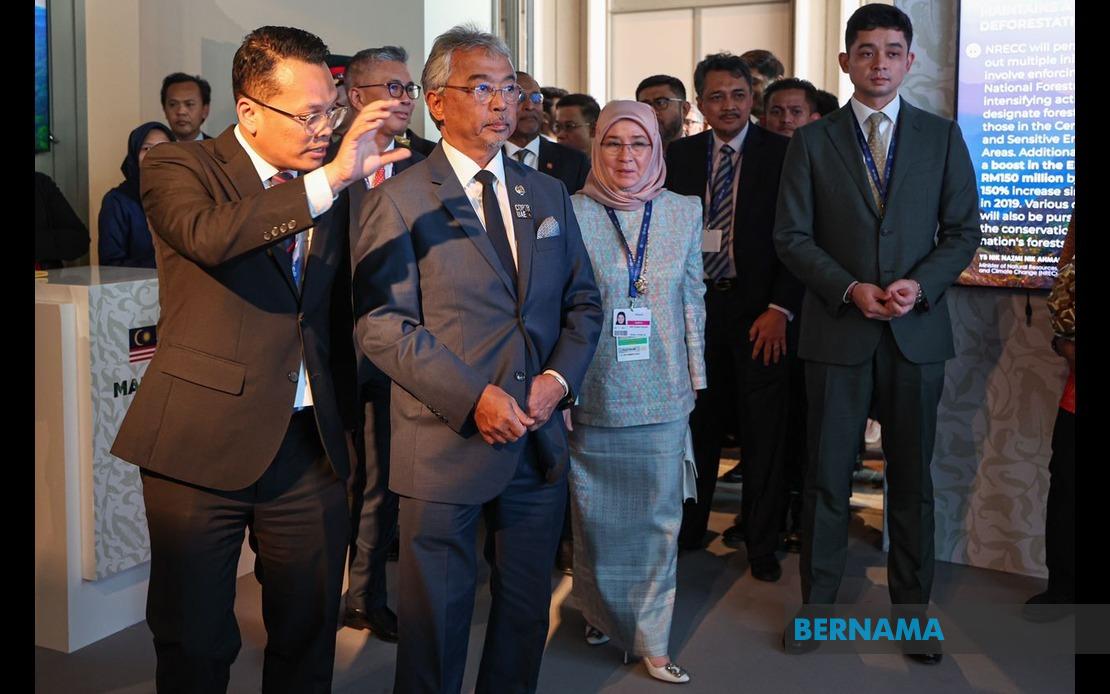 Daripada Anas Abu Hassan
DUBAI, 1 Dis (Bernama) -- Yang di-Pertuan Agong Al-Sultan Abdullah Ri'ayatuddin Al-Mustafa Billah Shah bertitah menangani pelepasan daripada sektor tenaga dan industri menjadi tumpuan tindakan iklim Malaysia berikutan ia menyumbang sebahagian besar daripada jumlah pelepasan karbon negara.
---
© 2023 BERNAMA. All Rights Reserved. Disclaimer | Privacy Policy | Security Policy This material may not be published, broadcast,
rewritten or redistributed in any form except with the prior written permission of BERNAMA.

Contact us :
General [ +603-2693 9933, helpdesk@bernama.com ]
Product/Service Enquiries [ +603-2050 4466, digitalsales@bernama.com ]